A taste of Persia is closer than you think…..
Why not visit us and see for yourself. Come and enjoy Persian food as it should be and let the taste take you back to Iran. Enjoy delicious food, create great memories and try something new today right here in South East London.
Persian food originates from Iran, it is very rich in herbs and gentle spices especially Saffron, and is very healthy. Our flavours are enriched with the ingredients we use and no artificial flavouring is added. It takes time, care and perfection to create a Persian dish. All our dishes are freshly prepared. Common ingredients used are aubergines, tomatoes, onions, lemon, saffron, olive oil, walnuts and
a range of herbs
Business Hours
Monday
​CLOSED
Tuesday – Friday
4.00pm-9.00pm
Saturday – Sunday
12noon – 9.00pm
These are our temporary hours due to COVID19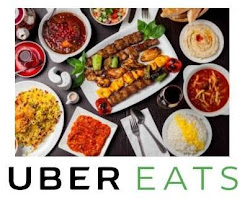 Starters
Delicious traditional starters to whet your appetite and get you in the mood for the next course
Main Course Grill
Our main courses are cooked fresh and offer a wide variety.
There is a great choice and will hopefully satisfy your desire
Main Course Specialties
Looking for something a bit more traditional?
We try to think about our vegetarian guests.